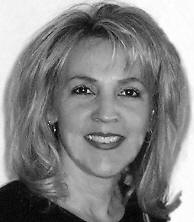 Laurie Vandegrift
633 W 1850 N
West Bountiful UT 84087
(801) 292-5286
Cell/Text: (801) 870-8068
Certified Speech Level Instructor
Vocal Training for Today's Voices!
All ages and all styles –  Broadway, Pop & Country!
I teach ages – 8 to 90 years old!
From young boys & girls up to adult men & women!
I strongly encourage young girls and boys (especially) ages 8-12 to take one, two or three of my lesson sessions to help them to establish a balanced singing voice.
Sessions are
FALL is Sept through January.
SPRING is february through May
SUMMER is June, July and August.
Then they can quit and can come back for some sessions during 7th through 11th grade to prepare their voice to transition easily through their vocal chord change and be ready to sing and perform well in high school.
Scroll down to learn about-
Me and my training
Students Success
Tuition Cost
Teaching Sessions – days and times
Showcase Performances
Studio Location
Lesson Policies
Microphones to record, drop vocals, change keys and record any song from "You Tube" with you singing on them!


Hello and Welcome to Laurie's Voice Studio!
My studio is dedicated to helping you develop and nurture your talents, and help you reach your full potential as a singer. Laurie's studio is exclusively a Speech Level Singing Studio.  The Speech Level Singing (SLS) Technique, developed by Seth Riggs, has an unsurpassed track record of training some of the best voices and artist in the music business.  It is the technique behind 120 Grammy Award Winners, 4 winners of the New York Metropolitan Opera Awards, numerous Star Search winners, American Idol finalists, countless Broadway stars, television personalities, and recording artists.
I am proud to be a part of a worldwide community of the best in the music business with SLS.  The studio is proud to participate in special events and programs, such as local events bringing in the best SLS teachers from around the world.  We go to  great lengths to make these opportunities available to our students, and feel these events greatly help our students grow and we strongly encourage our students to participate.
Getting the most out of your lessons….Weekly study is the fastest way for best results.  Your monthly Tuition guarantees a permanent weekly spot in the schedule. 
and Practicing, practicing, practicing…Also, practicing is KEY to training your voice.  The more you practice, the sooner you'll see results.
Attitude is everything.  Voices are different and some have to work harder than others.  The more you give, the better you become.  So lets not be afraid to work hard.
My training is from key people in the music industry!
Seth Riggs who is the key figure in developing this method and has been the vocal coach for Michael Jackson, Bernadette Peters, Natalie Cole, Julie Andrews, Josh Groban and Kelly Clarkson and more.
Dean Kaelin trained and was the accompanist for Seth Riggs for over 2 years, while working in Los Angeles. Dean now lives in SLC and for over 20 years has coached many who have become professional.  He coached the group," She Daisy".  Carmen Rasmussen, (American Idol) 5th place 2005.   David Archeleta (American Idol) second place 2008 and (junior American Idol winner) and many others who have signed record label contracts and those who have toured and sung on Broadway.
About Me:  I grew up singing and performing my whole life.  At the age of 13, I began singing lessons.  I went on to perform in many high school music groups, school plays and musicals.  I received a 4 year VOCAL SCHOLARSHIP to Utah State University, where I studied Broadway singing and some classical and opera.  I studied both Voice and Theatre.  While there I performed and soloed in various musicals and choir productions.  I was a participant in the Miss Utah pageant in 1976 and again in 1977.  I married Doug Vandegrift 1979.  We started a band in 1980, called "Starflite".  We performed all over northern Utah from 1980 until 1994.  During that time we also were very involved in local theater productions, as a family.
I began to study with Dean Kaelin in the Fall of 1997 and began teaching SPEECH LEVEL SINGING in the Fall 1998 and I continue my education with the many training sessions and seminars put on by the Speech Level Singing Association. I am currently a certified teacher of SPEECH LEVEL SINGING. In my lessons I also coach theatre audition technique, theatrical character & performance technique.
MY Students success in school and local theatre: I have seen rewarding vocal success come to those I have taught.  Many have been selected to be in the Madrigal and Chamber choirs.  They have received leading roles in high school musicals and at Rogers Memorial, Bountiful Performing Arts, Hale Theatre and other community productions. Students have received full tuition Musical Theatre Scholarships to both Colleges and Universities.
Many of my young students ages 8 through Junior High School have had opportunities to play lead roles in both their school plays and musicals and at Rogers Memorial Theatre and Centerpoint Theatre. Listed below are mostly my adults and high school students.
I tell my students this!  "If you want the lead in a musical show, together we can get you there, as long as you are willing to practice hard and do as I tell you!"
STUDENTS SUCCESS INFORMATION
Rylie Halliday, age 14- Fairfield Junior High to play Adelaide in Guys and Dolls 2013
Elizabeth Olson, age 14- Farmingtom City to play Glinda in the Wizard of Oz 2013
David Barlow– Bountiful High School performed his senior year 2013 as Man in Chair in The Drowsy Chapperone. In his junior year, 2012 he played Muarice in Beauty and the Beast and in 2011 he played the King in Cinderella
Megan Lund, age 14- Bountiful Junior High performed as Baker's Wife in Into the Woods 2012
Annakeya Evans, age 14- Farmington City performed as Belle in Beauty and the Beast 2012
Frankie Ferreira, age 13- Centerpoint Theatre performed as an Islander in South Pacific 2012
Whitney Brimley– Woods Cross High School performed her Senior year 2012 as Frenchy in Grease.
CIERA PEKARCIK- MISS DAVIS COUNTY 2010-11 Her talent was her singing voice! She took 2nd runner up to Miss Utah 2011-12
Wayne Eckman age 55- In November 2010 – selected to become a member of the Tabernacle Choir.
Bethany Barlow – Bountiful High School performed her Senior year 2011 as Fairy God Mother in Cinderella and Lottie Child in Crazy For You.  In her junior year 2010 she performed as Sylvia in All Shook Up and Pauline in West Side Story. She is also in Chamber Choir.
Catlin Leger – Bountiful High School performed her Senior year 2011 as Grace (Stepsister) in Cinderella and as Irene in Crazy For You.  In her Junior year 2010 she played Graziella in West Side Story and Shoe Shop girl in All Shook Up.  She also performed in Rogers Memorial Theatre of Joseph and the Amazing Technicolor Dreamcoat.  She is also in Chamber Choir. Kitty in Centerpoint All shook Up 2012
Tiffany Erickson –Bountiful High School performed her Junior year 2011 as Fairy God Mother in Cinderella and Irene in Crazy For You. In her Sophomore year 2010  she played Betty in West Side Story and in the ensemble of All Shook Up.
Lauren Kasparian –Viewmont High School performed her senior year 2010 in Madrigals and in the ensemble for Cats
Cody Butler- Bountiful High School performed his senior year 2009 as Riff in West Side Story
Amanda Ramsey –Viewmont High School performed her senior year 2009 as Aida in Aida.  In  her junior year 2008, she performed the roll of Muzzy Van Hossmere in Thoroughly Modern Mille
Jordan Williams- Bountiful High School performed her senior year 2009 as Annie in Annie
Seth Jerome –Woods Cross High School performed his senior year 2009 as Gaston in Beauty and the Beast.  In his junior year 2008 he performed the role of both Joseph and the Pharaoh in Joseph and the Technicolor Dream Coat.  In his Sophomore year 2007 he performed as Zoser in the production of Aida.
Arianne Green – Viewmont High School performed her Senior year 2008 as Dorothy in Thoroughly Modern Millie and as Kim in Rogers Memorial Theater production of Bye, Bye Birdie
Gentry Glaittli – Viewmont High School performed her Senior year 2007 as Jane Eyre – She also performed in her ninth grade year 2003 as Winifred in Bountiful Junior High, Once Upon a Mattress
McKenna Walker (age 10) performed as Mary in Bountiful Performing Arts production of Secret Garden in April of 2006.
Natalie Bigelow in summer of 2006 won the City of Syracuse – "Syracuse Idol"
Lindsey Harding – Morgan High School performed in her Senior year 2005 as Dolly in Hello Dolly
Mary Cleverly – Bountiful High School performed her senior year 2003 as Eponine in the musical Les Miserable
Aimee Pettegrew Geddes – Davis High School performed in her senior year 2002 as Anita in West Side Story.
  Angel Vandegrift – Bountiful High School performed her senior year 1999 as Marian the Librarian, in The Music Man.
My Students with professional music and theatre experience:
Erik Ward (age 10)  Auditioned here in Salt Lake City and was chosen and performed the role of Gavrosh with the Les Miserable Touring Company in 2003, traveling all over the world for a year.
Aimee Pettegrew Geddes Was awarded a full tuition Musical Theatre Scholarship to Weber State University .  She was then selected to perform in a music/theatre troop that entertained guest coming off of the Cruise ships, in Alaska.  She was a finalist in the Star of the West competition for this year – here in Utah.  In August of 2008, She performed singing and acting in a local Hertz car commercial.
Angel Vandegrift  – received a full tuition Musical Theatre Scholarship to Western Wyoming College. and a Musical Theatre scholarship to Weber State University.  From 2004 until 2009, she worked fulltime at Walt Disney World.  She performed in the roles of Ariel, Snow White(in the Castle show), Mary Poppins and the role of Drizella, Cinderella's wicked step sister.  In her last year of working there She was promoted to a "Princess trainer".  In July of 2007, she performed live at Epcot in there summer variety show, where she solo performed When You Wish Upon A Star.  She sang the song of her life dream and that was to perform and sing at Disney World.  She opened the show singing the song with tear filled eyes.
This is what my teaching is all about!  Making dreams come true through voice and song.  I love to teach.
Laurie
I Teach all ages from young children on up to Adults.
LESSON SCHEDULE
Lessons are 40 minutes __Taught on Tuesday, Wednesday and Thursday
Mornings, afternoon and evenings until about 8 pm..
MONTHLY TUITION   ensures you a permanent spot in the schedule.  LESSONS ARE $35.00 FOR A  40 MINUTE LESSON and are expected to be paid as a MONTHLY TUITION of $130 for 4 lessons per month A $10 savings if paid by the first lesson of the month.  THIS ONLY APPLIES TO MONTHLY TUITION OF 4 LESSONS –Tuition paid after, is the full amount of $140.
Lessons can be started at anytime of the year and they are taught year round.  The teaching year is divided into 3 Sessions – 
Fall Session–September) until Showcase held at the end of January = 4 1/2 months.  No lessons the last 2 weeks of December and tuition is half.
Spring Session– First of February until the Showcase held the 3rd week of May = about 4 months. 
Once you have decided to take lessons, I ask that you remain with lessons through the end of each block, which would end with your performance in the Showcase. If you choose to end your lessons after the showcase, please tell me 3 to 4 weeks ahead of the Showcase date.
Summer Session – First of June – end of August with special accommodations during the summer to allow you to pick and choose your lesson times around your summer schedule.  No Showcase with this Session.
PERFORMANCE SHOWCASE
There are two (2) scheduled Showcases each year. Shows will be  in – January and May.  All students are invited to perform in the Showcase.  Performing is a crucial part of learning to sing.  We will work during private lessons on a song, performance and style technique to prepare you for the Showcase.  If it is not possible for you to participate in the showcase, please talk to me.
Studio Location is –
633 West 1850 North, West Bountiful, UT
just off of the Centerville exit from I-15 freeway.  Head west down from the overpass and turn left at 1250 W (Centerville).  Drive to stop sign (this is about where you are now in West Bountiful) Then go forward through the stop sign.  follow the road as it curves.  You will pass a large red brick church on your left, then just as you pass the church, the street on the right is 1850 (my street).  The first new 2 story house on your left is my home and studio – 633.  The front door faces the corner of the road.  The studio is in the front of the house where the windows stick out in the front and there is an SLS sign in the front window.  Please park  across the street or on the street in front of the house.  Please do not park in the driveway.  Once you come in the front door, the studio will be on your left and the waiting area is on your right.  When I am with a student please sit in the waiting area until I dismiss the student.  The studio doors have glass, so you can see me working with the student, while waiting. 
Policies
24 HOUR CANCELLATION POLICY:
1) Lessons must be cancelled or rescheduled 24-hours in advance; otherwise lesson time will be charged/forfeited regardless of attendance.  This policy is in force, with exceptions of extreme illness or emergency (to be judged per situation).
2)__For situations of true sickness or emergency, notice must be given AS SOON AS POSSIBLE.
CANCELED LESSON MAKE UP!     Please ARRANGE YOUR MAKEUP LESSON in advance of any lessons that you will need to miss during the month or you need to forfeit your paymentfor that lesson.  There will be NO credit given to any missed lessons without a one day notice, with the acceptation of an emergency.  Make up lessons are available on the last Monday of each month and may be available on other days as well.
PLEASE BE ON TIME, IF YOU ARE LATE YOU WILL HAVE TO BE GIVEN A SHORTER LESSON.
LESSONS ARE RECORDED ON A CD EACH WEEK FOR YOU TOTAKE HOME AND PRACTICE WITH!
LESSONS BEGIN  WITH VOCAL EXERCISES
The exercises that you are taught are very  important in furthering you voice.  The more you practice them, the faster your voice will improve to be what you want it to be.  So-
PLEASE PRACTICE THEM A LOT!
SONG CHOICE – We will choose songs together that will help to further your vocal training.  Please feel free to suggest songs.  Many songs are good and I am always open for new song ideas.  Songs can also be chosen from the music in my studio library.  I also have access to any song through YOU TUBE – on the internet.  I have equipment to change keys and drop vocals off any of these songs from YOU TUBE.  I have microphones and recording equipment to record everything on your lesson cd and you will go home with the song or songs that you will be working on.  All of this is included in you tuition cost.  You may also bring in your ipod or a cd of any artist that you would like to learn and we can drop the singer's voice and record your voice over the singers, onto your lesson cd. We want to choose songs that will "work" your voice and songs that you enjoy singing, so please feel free to suggest and choose songs.
LYRICS FOLDER You will be given a folder.  This is to be brought to your lessons every week.  In this folder I will write notes that will help you with correctly practicing the songs.  The notes that I made the previous week, I will use to further continue working with your voice.
 PRACTICING   Please, please  practice a little EVERYDAY!
It is important to be doing your vocal warm-ups everyday.  I know it is much more fun to sing songs and I encourage you to practice songs, but don't overlook the importance of doing the warm-ups each day to get your mind and voice strengthened and to develop increased control.  I try to give you warm-ups each week that are best for where your voice is at that particular time, so the last lesson's exercises would be the best to practice vocalizing with.